CHILDHOOD
Jon-Erik Hexum was born in Englewood, New Jersey on November 5, 1957, to Gretha and Thorleif Hexum. The younger of two sons, his parents split up when he was about 5, and his mother had to work multiple jobs in order to keep a roof over their heads.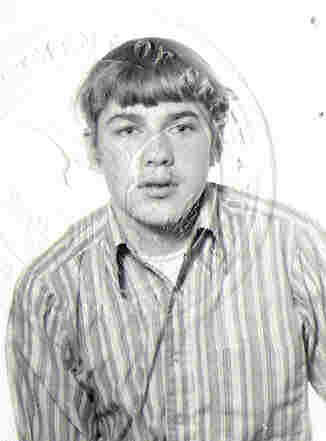 HIGH SCHOOL
A self-described late bloomer, he was quiet and somewhat shy in his early years, but by his senior year in high school, Jon-Erik had become
Mr. Everything
: class president. master thespian, cheerleader and drum major, infusing others around him with his indefatigable enthusiasm.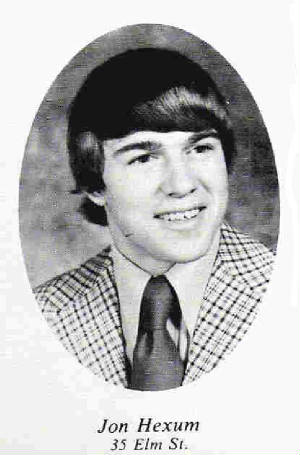 COLLEGE, 1976-80
In his early college life, first at Case Western Reserve in Cleveland, and later at Michigan State University in East Lansing, MI, he considered a number of larger-than-life vocations: Olympic athlete, artificial heart pioneer, champion figure skater, football player and actor. It was the latter of these that eventually clicked for him: days after his graduation, he hit the pavement in New York in attempt to jump-start his television and film career.
NEW YORK, 1980-81
As he staked his claim on the Big Apple, Hexum kept his official residence in New Jersey, alternating between his Aunt Dorie's in Cresskill, and high school teacher JP Mullin's sofa in Park Ridge. His "day jobs" included lifeguarding at a pool in Saddle River, serving up dessert at Farrell's Ice Cream in Paramus Park Mall, and working the door at Tattered Tom's, a Cresskill restaurant and watering hole. Later, he bluffed his way into a six-week bartending job at Bonds disco in Times Square, knowing only how to make screwdrivers and rum and coke.
His free time was spent auditioning in New York: everything from Coors commercials to the Broadway production of Barnum. An audition for the movie "The Best Little Whorehouse in Texas" led him to be one of 8 dancers chosen out of 2000 aspirants. He lost out on that opportunity, however, when the show's choreographer was replaced. He also supplemented his income with extra work in films (Deathtrap, A Little Sex) and TV soaps.
It was during this time that he was discovered by Bob LeMond of LeMond/Zetter Management. Bob LeMond had also discovered John Travolta a few years before, and possessed a wealth of valuable connections and sage career advice to offer Jon-Erik.
The summer of '81 found Jon-Erik in Auburn, New York, headlining at the Merry-Go-Round Playhouse in
The Unsinkable Molly Brown
as "Leadville" Johnny Brown. Here are a few
mementos
from the show. He also appeared two other plays that season:
Guys & Dolls
and
Pirates of Penzance
.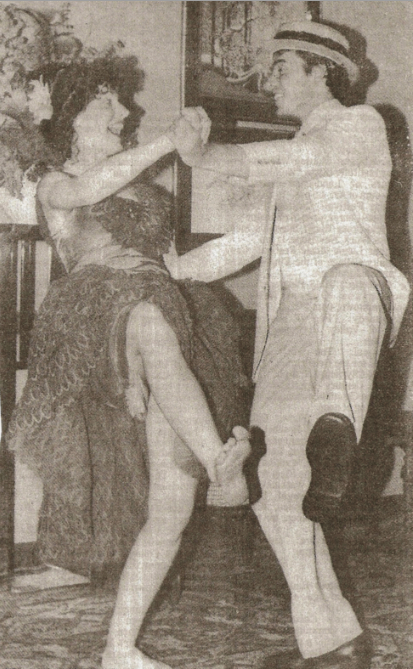 HOLLYWOOD
At LeMond's urging, Jon-Erik relocated to Los Angeles in September, 1981 in order to audition for a movie called Summer Lovers, directed by Randal Kleiser. Kleiser had directed Grease and The Boy in the Plastic Bubble, both Travolta films. Though Jon-Erik lost the part to Peter Gallagher, he attracted the notice of Hollywood powerbrokers, and in short time won the lead part of Phineas Bogg in NBC's Voyagers! -- his first professional job.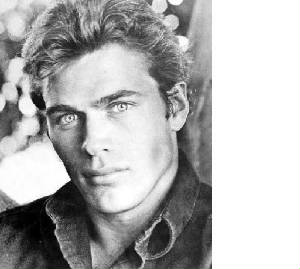 Though Voyagers! was unable to sustain itself against the popular show, 60 Minutes for more than a season, the show was nonetheless very popular among children and sci-fi fans. It later became an inspiration for the series, Quantum Leap.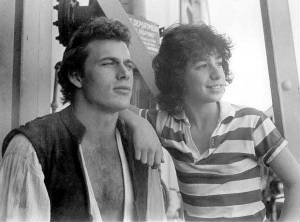 Hexum's handlers saw in his undeniable looks and awkward charm a marketable commodity. It was 1983, the so-called "year of the hunk", and, Hexum was cast opposite Joan Collins in the steamy and entirely kitschy "Making of a Male Model", which, not unlike Hexum's own life saga, was the story of a young, naive, and dashingly goodlooking man's entree into show business, with all its predictable, though somewhat melodramatically presented ills. This, more than Voyagers!, propelled him to stardom, albeit with a monicker ("hunk") with which Jon-Erik wasn't entirely comfortable.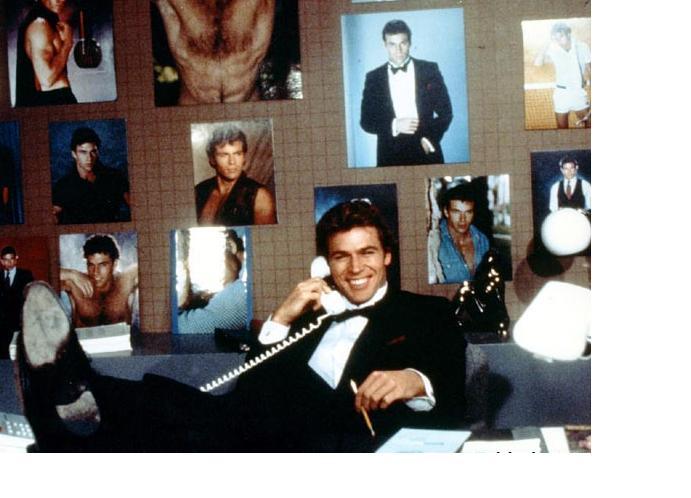 After mulling over several development deals, Jon-Erik came upon a project he felt had possibilities: Cover Up. He would play an undercover CIA operative posing as a male model opposite Jennifer O'Neill. He described his character as part "Indiana Jones, James Bond, Mr. Magoo, and Superman." He put enormous energy into the series, which required unusually long hours. With weekends reserved for promoting his first feature role with Gary Busey, a biopic about Alabama college football coach Paul "Bear" Bryant called The Bear, he didn't have a moment to himself, and worked himself into a state of exhaustion.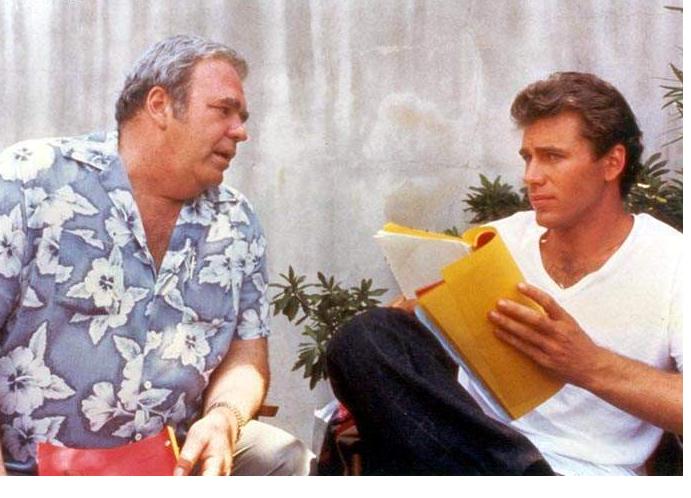 An ardent perfectionist, he continually longed for more meaningful work; among his favorite films were Rocky, Ordinary People, The Big Chill, and The Deerhunter. He found the Russian roulette scenes in Deerhunter particularly riveting.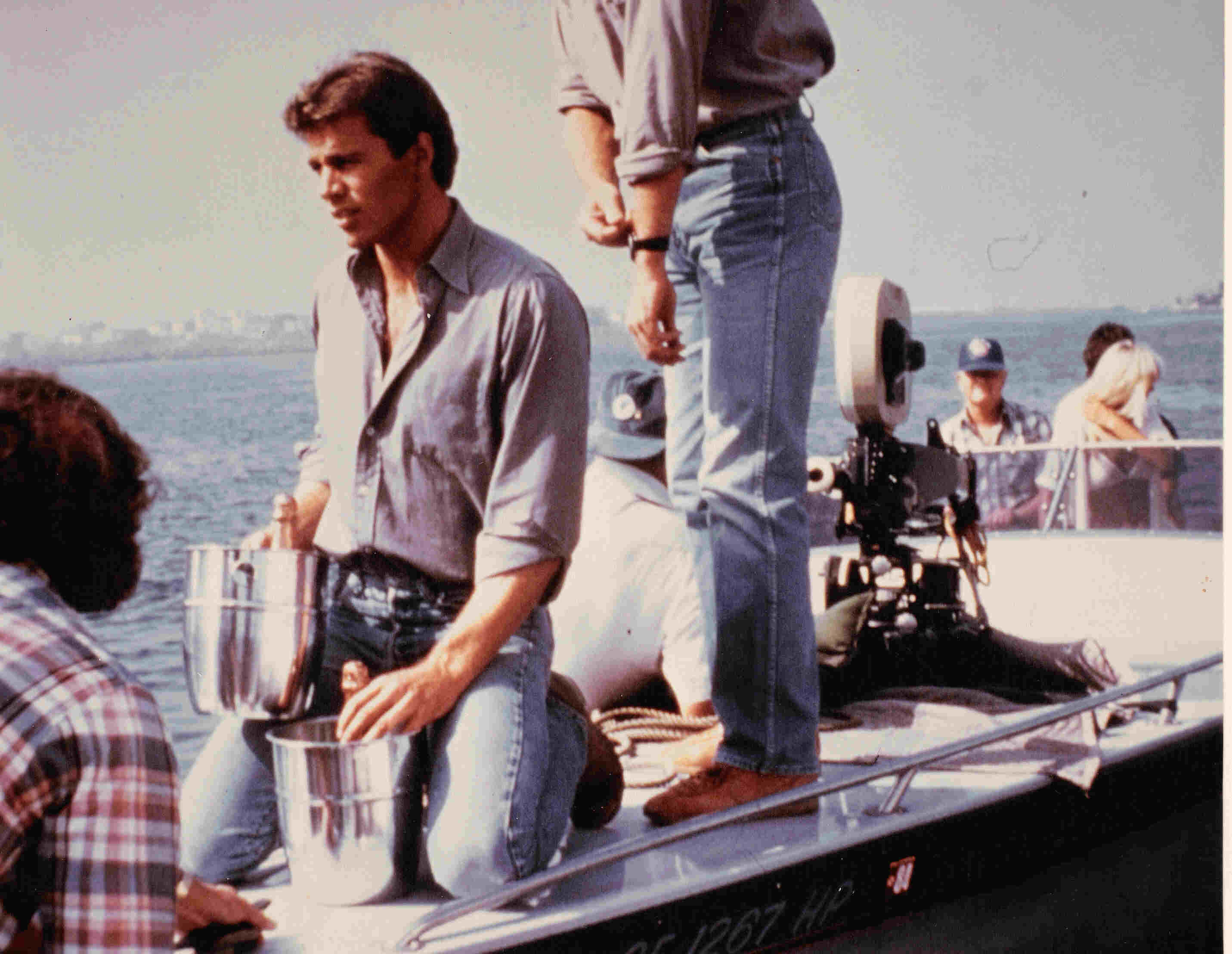 ACCIDENT
Tragically, it appears that a conversation about those very scenes with some crew members earlier in the day led him to perform a sight gag with a prop pistol while resting during a break in the filming of Cover Up on Friday, October 12, 1984. Holding the pistol up to his head and spinning the barrel, he allegedly said, "Let's see if I get myself with this one" or words to that effect, apparently unaware of the destructive capabilities of what was thought to be a nondetonating blank. The gun discharged, releasing a paper wad which forced a quarter-sized fragment of his skull into his brain. Set personnel came running. With no time to wait for an ambulance, they loaded him into the back of a studio station wagon and rushed him off to the Beverly Hills Medical Center.
He was in a coma for about a week, and was declared brain dead on October 18, 1984. According to attending doctor David Ditsworth, there was virtually no chance of survival from the onset.
His family donated many of his body parts to needy patients, including his heart, which went to an African American man in Las Vegas, NV. James Parriott, creator of Voyagers!, was so struck by this, that he later loosely adapted the story for his film, "Heart Condition".