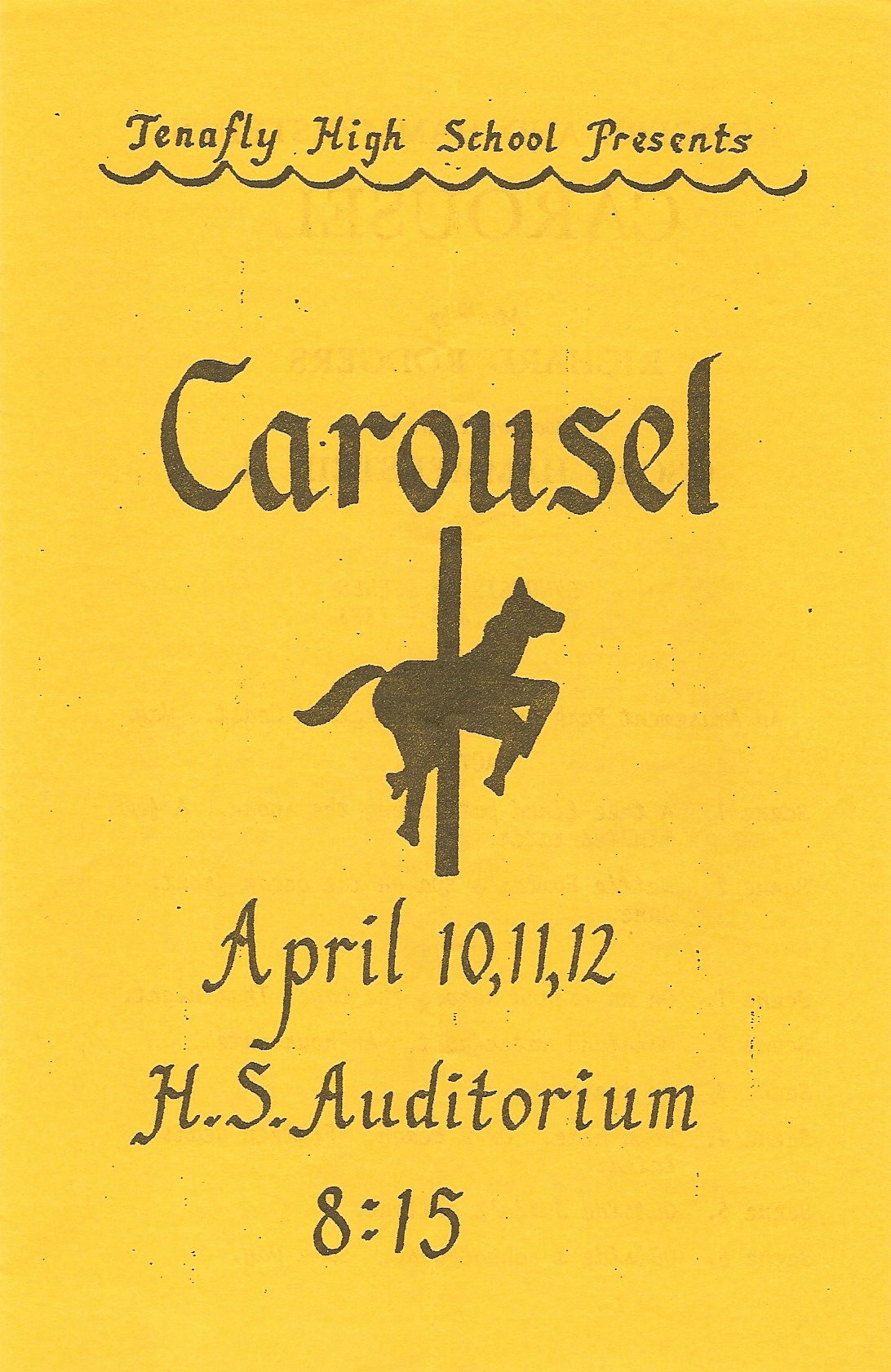 The Tenafly High School Prom, June 3, 1976
(The Senior Class Council: left to right, Barb Posner, Secretary; Jon-Erik, President; Robin MacDonald, Vice-President; JP Mullin, Class Advisor, and Peggy Silberthau, Treasurer)
Held at the Tamcrest Country Club in Alpine, New Jersey, the crowd danced to the rhythms of Neil Stuart's band and was entertained by the comedic stylings of Steve DePas, who provided "rhyming improvisations" about the audience. The theme of the event was "
Time Passes On
", taken from a song by popular 70's group Orleans, which ended the evening.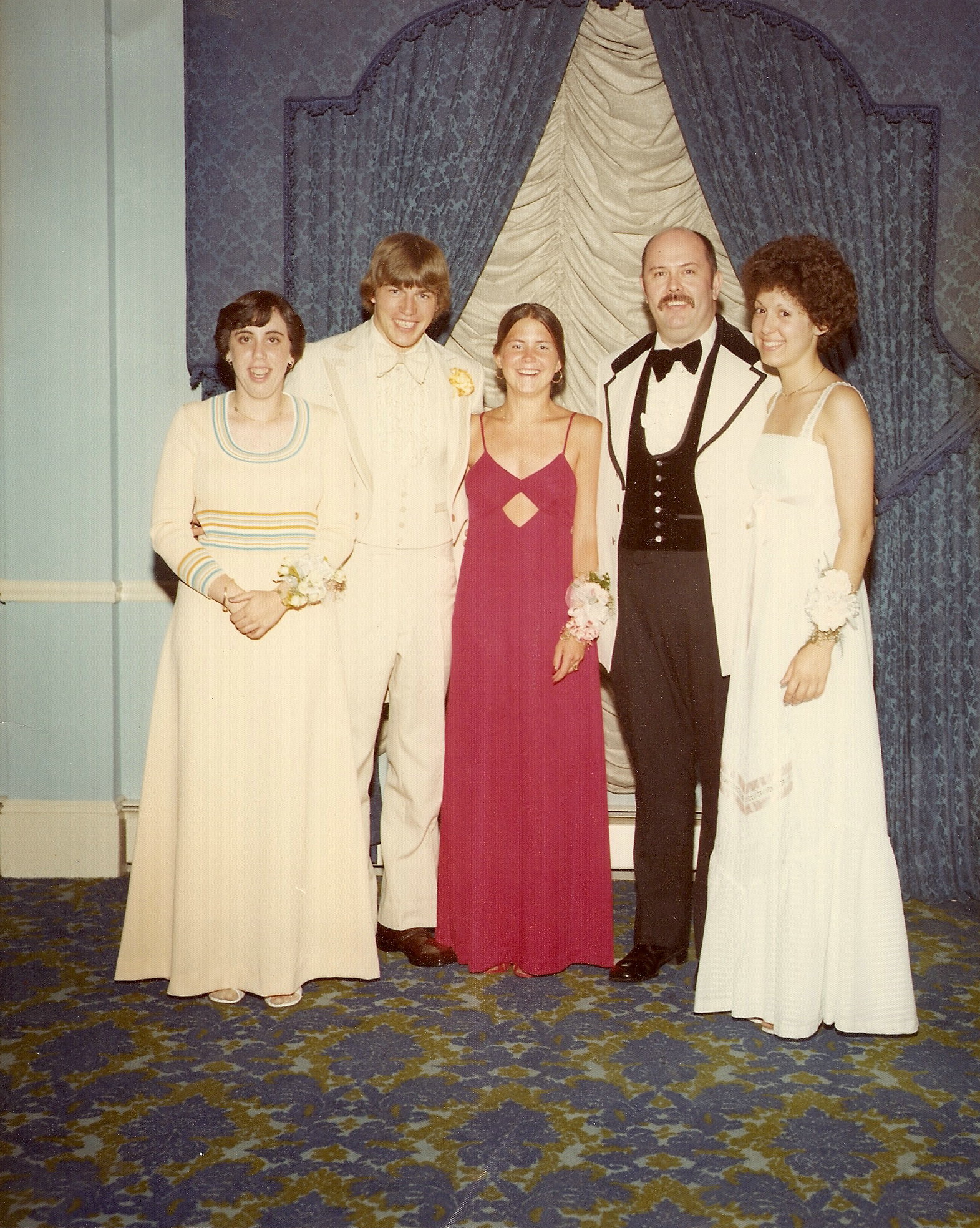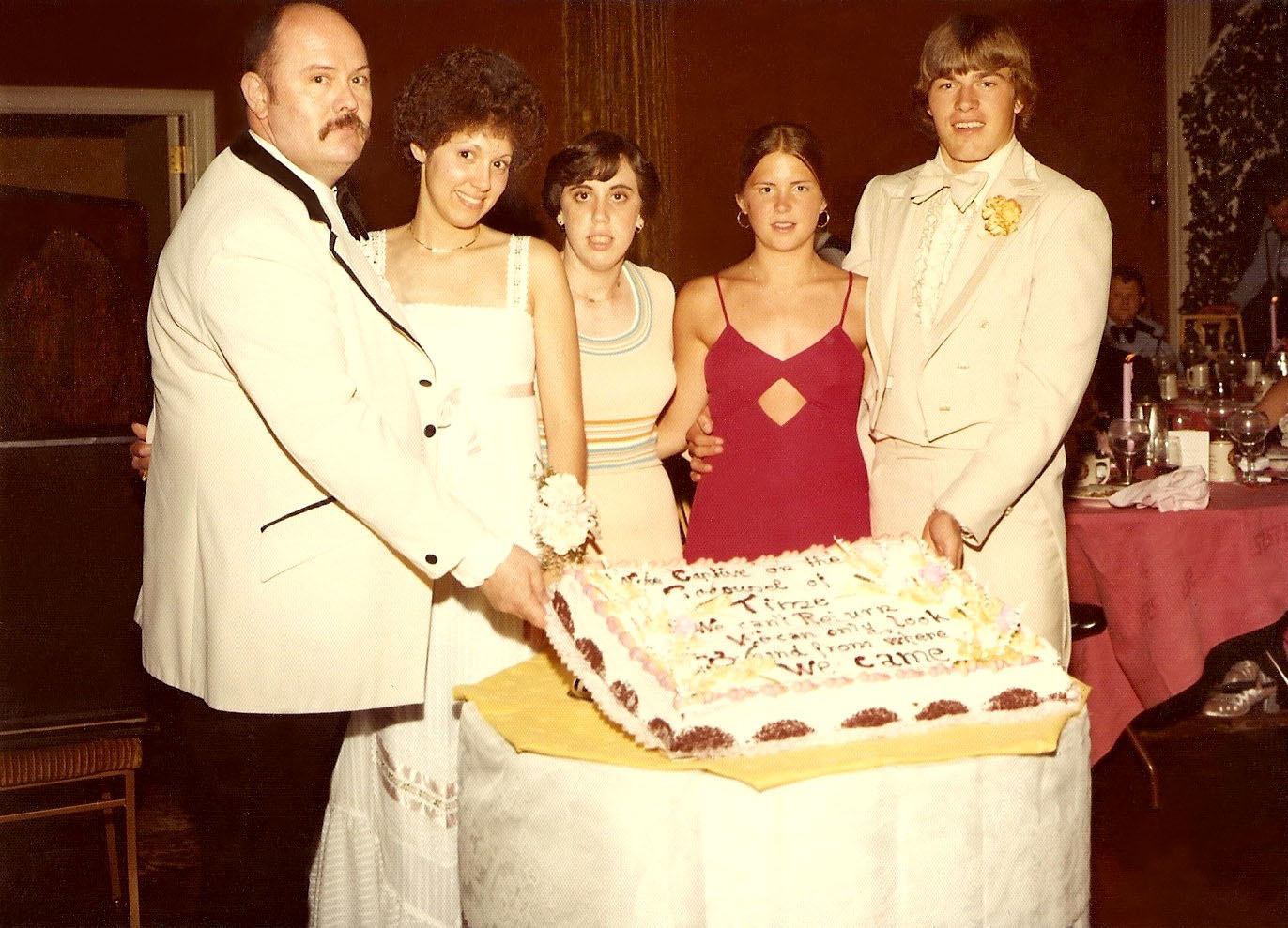 The Class Cake. The inscription, taken from Joni Mitchell's 1966 classic, The Circle Game, reads:
We're captive on the carousel of time. We can't return; we can only look behind from where we came.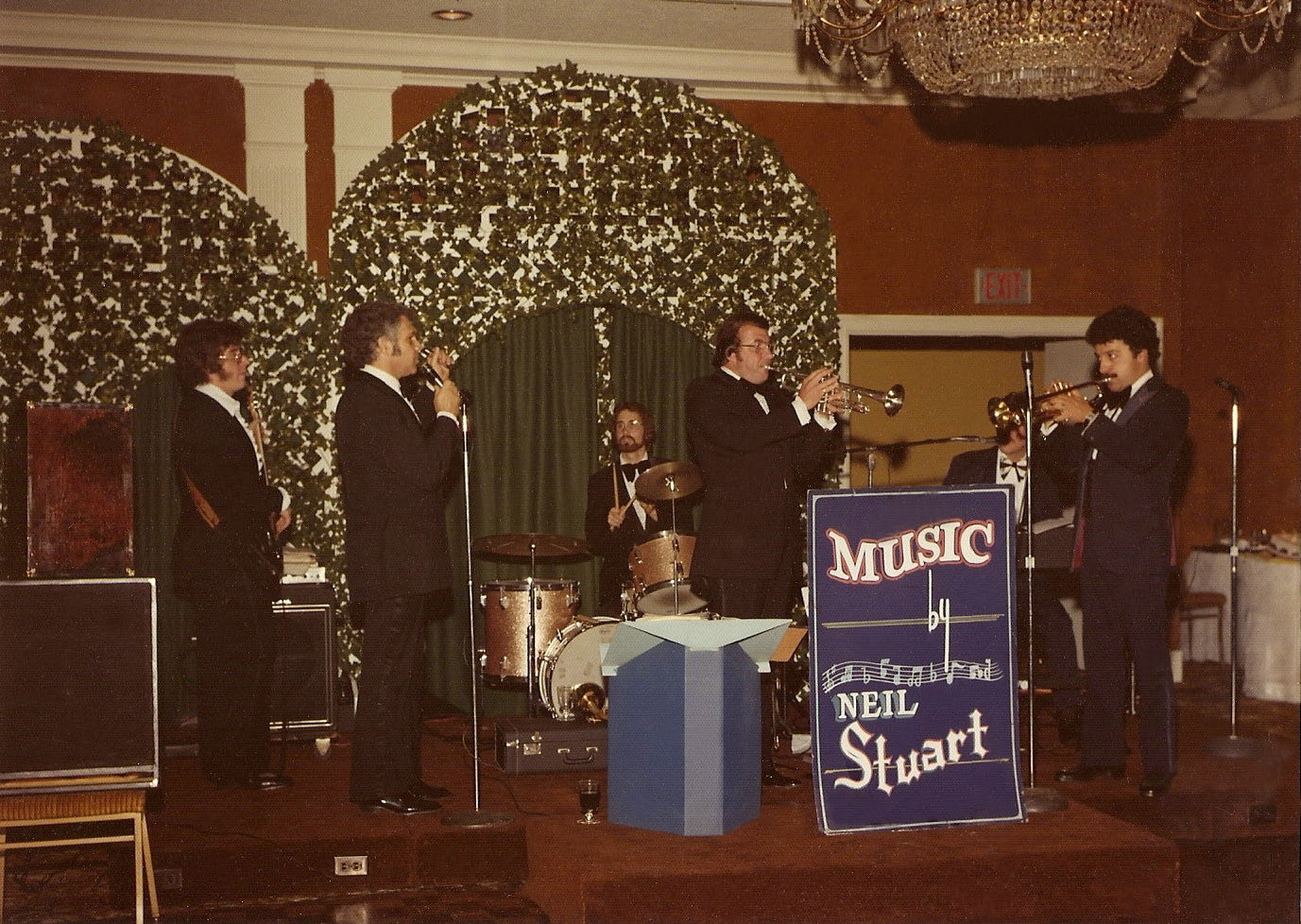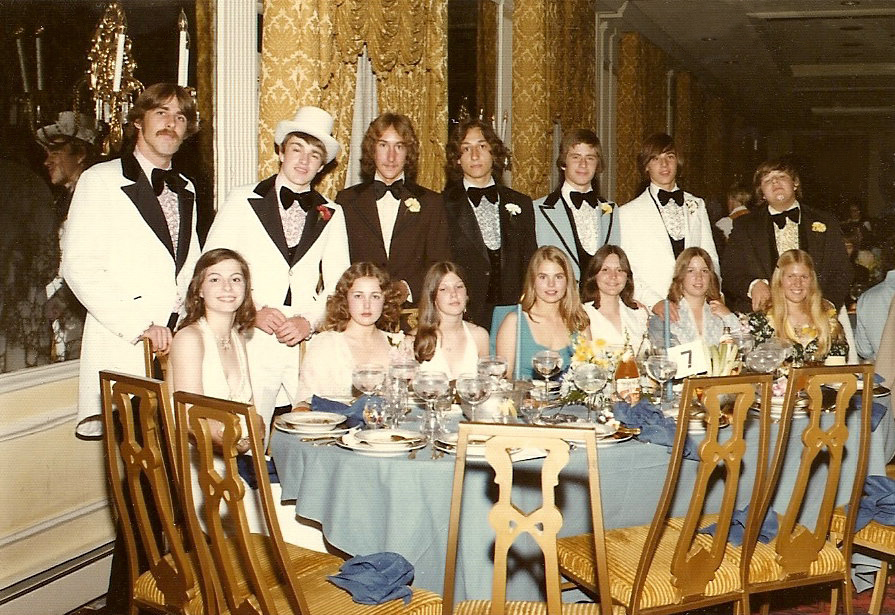 (above) Hexum in top hat at an earlier prom, most likely in 1975.
Jon-Erik went down in THS history as the school's first male cheerleader, and also by painting the class insignia on the field house roof (notice the transformation in the two photos).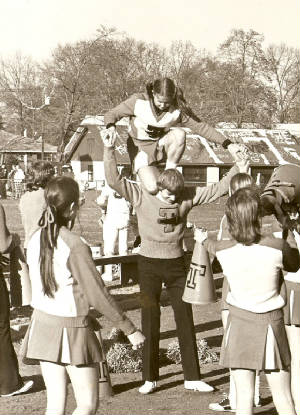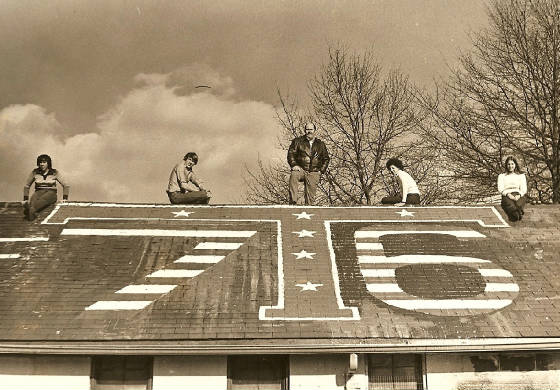 This song, chosen by Jon-Erik and the other members of the student council, contains lyrics that took on a deeper meaning after his passing, eight years later.
The Pajama Game
Jon-Erik starred as "Prez" in The Pajama Game in his senior year.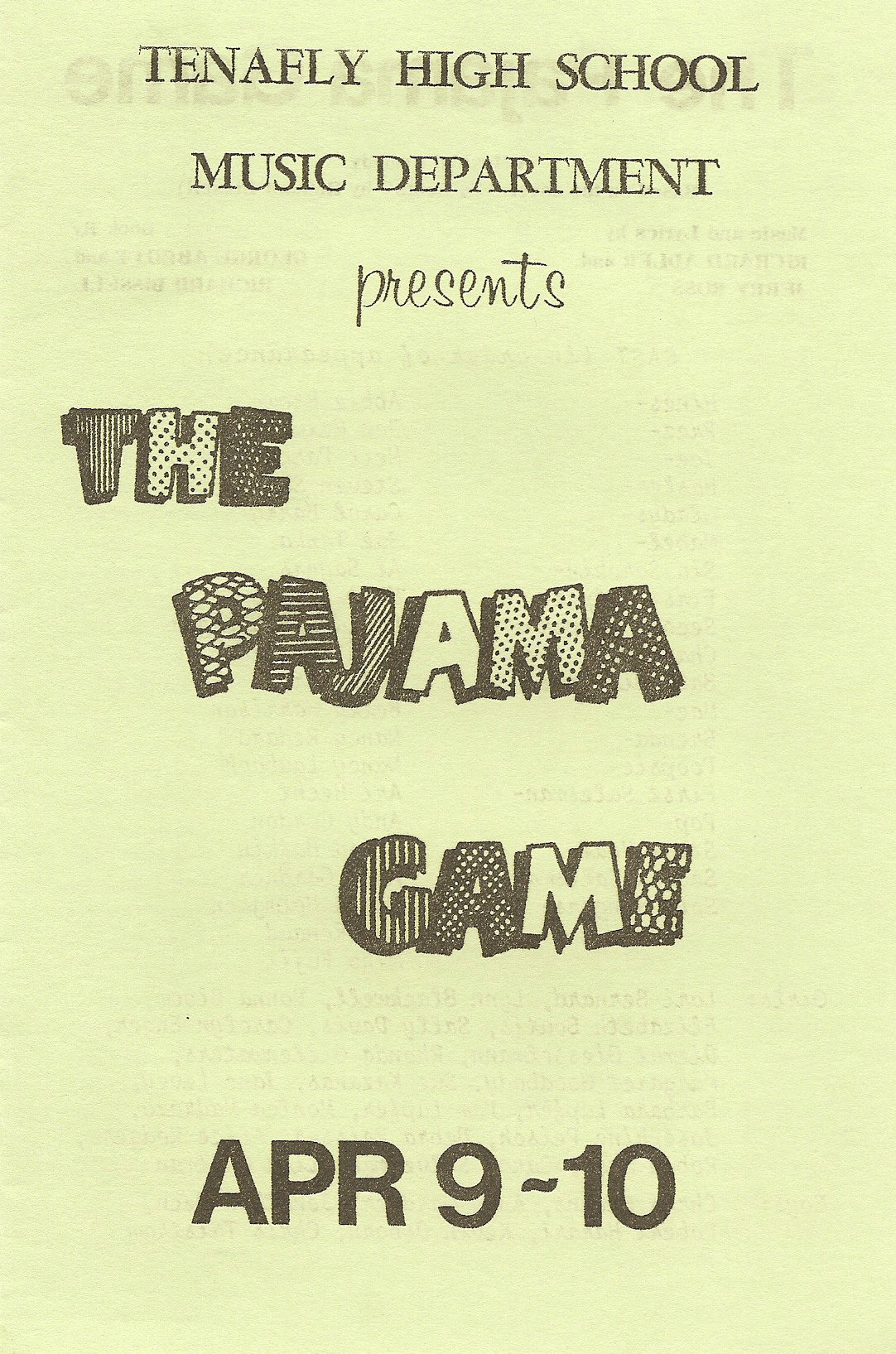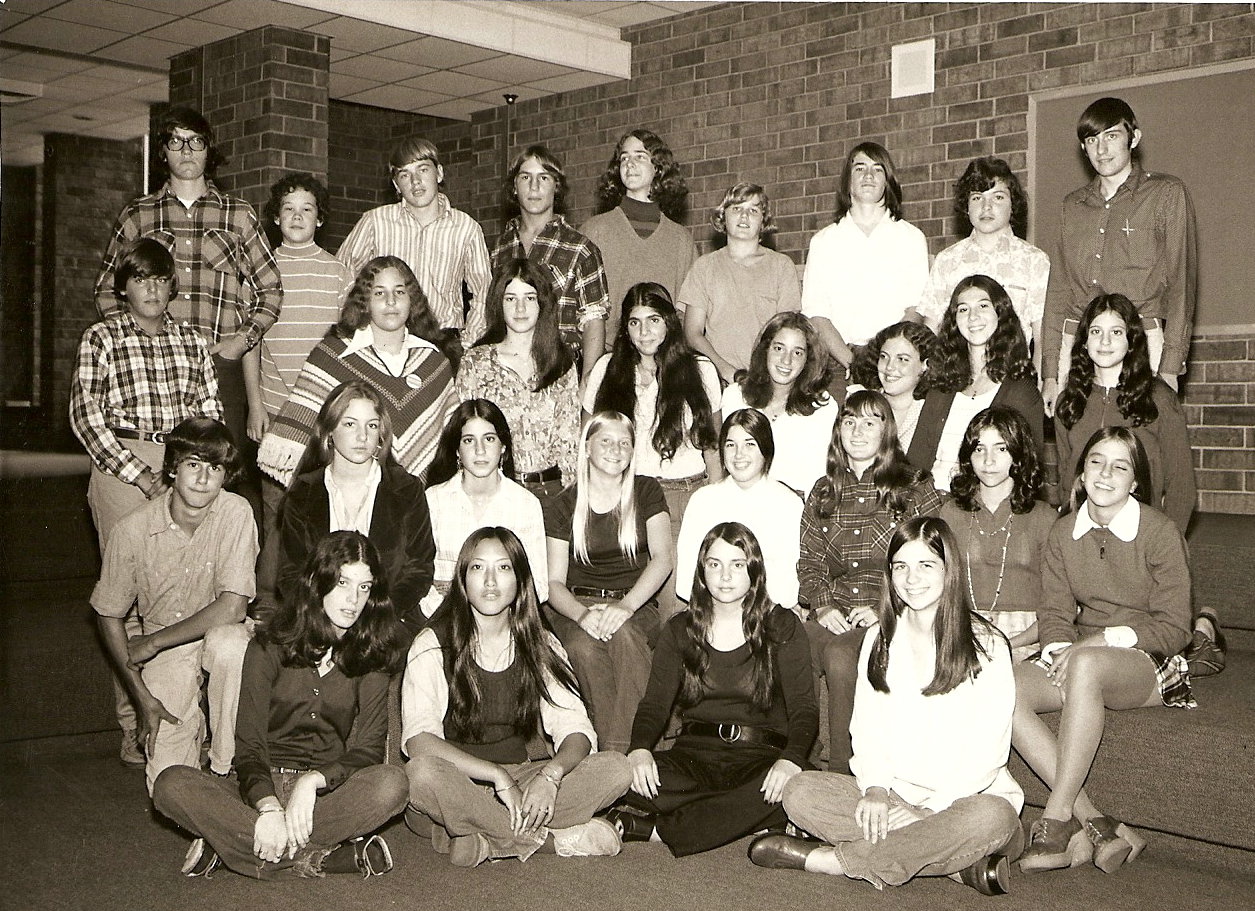 Jon-Erik, circa ninth grade, class pic and close-up.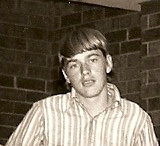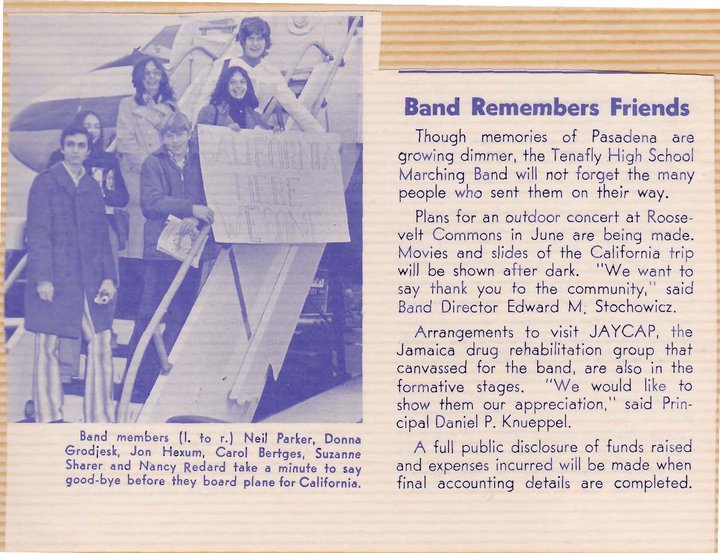 Jon-Erik and the Tenafly High School Marching band took part in the 1973 Rose Bowl Parade in Pasadena, California. They're pictured here holding a poster that reads, "California, Here We Come!"
(Above) Scenes from the THS "Class of '76 Senior Movie" and "The Lack of Talent Show", co-starring Jon-Erik and his fellow students at THS. These long-forgotten gems sat in a box in JP Mullin's attic for nearly 32 years, until he recently discovered them, and donated them to the Club.

The original tapes, a now-obsolete type of open reel video, were transferred to DVD in March 2008. If you would like a complete copy of the 61-minute tape and/or the 90+ minute "Lack of Talent Show", please contact us for further details.